What is a conference call?
A conference call is a telephone call in which three or more callers can talk to each other at the same time. Also known as a teleconference, this type of call can be made on a landline, mobile, or via an internet connection, and is usually held to enable a meeting to take place when it's not possible to get all participants in the same room.
Utilising a conference call means people in different locations to run meetings over the phone, to help get the job done faster and without relying on everyone to be able to get to the same place at the same time. And utilising ConferenceCall.co.uk means people can join the call from anywhere in the world.
Conference calls are a useful resource for people who work at home or work remotely from another location, and calls can easily be made between participants in different countries.
How to set up a conference call
Conferencecall.co.uk is the UK's simplest teleconference service, and if you've never used our service before, here's how easy it is to set up a conference call. And remember, we now provide a free conference call service for UK calls.
In short, you can set up a call in three simple steps:
Set up your Conference call
- Choose a date/time of your conference call.
Invite participants to the call
- Send all participants an invitation with your PIN, date/time and dial-in number(s).
Start your call
- At the agreed time, all participants dial in and enter your PIN to join your conference call
The dial-in number for UK is 0843 373 0843 and we also offer local-rate dial in numbers for over 70 countries - more than any other European conference call provider.
And as if setting up a conference call for up to 100 participants wasn't easy enough, we've now introduced a few 'hot keys' to make things even easier!
How to manage your conference call
To make our conference calling service as user-friendly as possible, we have a series of in-conference controls that allow you to do everything from mute everyone to record the entire call.
Make a note of the following controls:
Private participant count
Need to check how many participants already joined your conference call? Press #1 to instantly hear the number of participants - only you will hear this number.
Private Roll Call
Need to check who is already present in the conference call? Press #2 to hear the names of the participants - again, only you will hear this information.
Lock/Unlock conference call
If everyone is present and you don't want anyone else joining the conference call just Press #3 to lock it for new participants. To unlock the conference call again for new participants, press #3 again.
Mute/Unmute all other lines
If, for example, you need to organize a press conference in which only you have the floor, simply press in #5 to turn off the microphones of all other participants. To unmute the microphones, press #5 again.
Mute/Unmute own line
Are one or more participants joining your conference call from a noisy environment? Ask your participants to mute their own line by pressing #6. Participants can unmute their own line by pressing #6 again.
Start / stop recording
If you would like to listen to the conference call again once it has finished, or share it with others, hit #9 during the conference call to start recording. To stop recording, simply hit #9 again. Once the conference call is over you will receive free recording as an MP3 file in your email!
What are the benefits of a conference call?
Conference calling offers loads of time-saving and money-saving benefits, including:
Reduced travel expenses
- Instead of relying on people to commute to the office, or even fly in from abroad, you can cut travel expenses by conducting the meeting from any other, more convenient location.
Greater flexibility
- You can hold meetings at any time of the day, and even out of office hours, to work more flexibly and around other commitments.
Easier to keep up with overseas clients and colleagues
- You can easily connect with overseas clients, at a time that suits their business hours, without worrying about expensive and inconvenient travel arrangements.
Ideal for last-minute meetings
- If you need to call an emergency or last-minute meeting, instead of trying to find a meeting room, you can simply get everyone on the phone, wherever they may be.
Work from anywhere
- Conference calls are ideal if you or any staff work from home, work remotely, or spend a lot of time on the road. All you need to get going is a phone signal.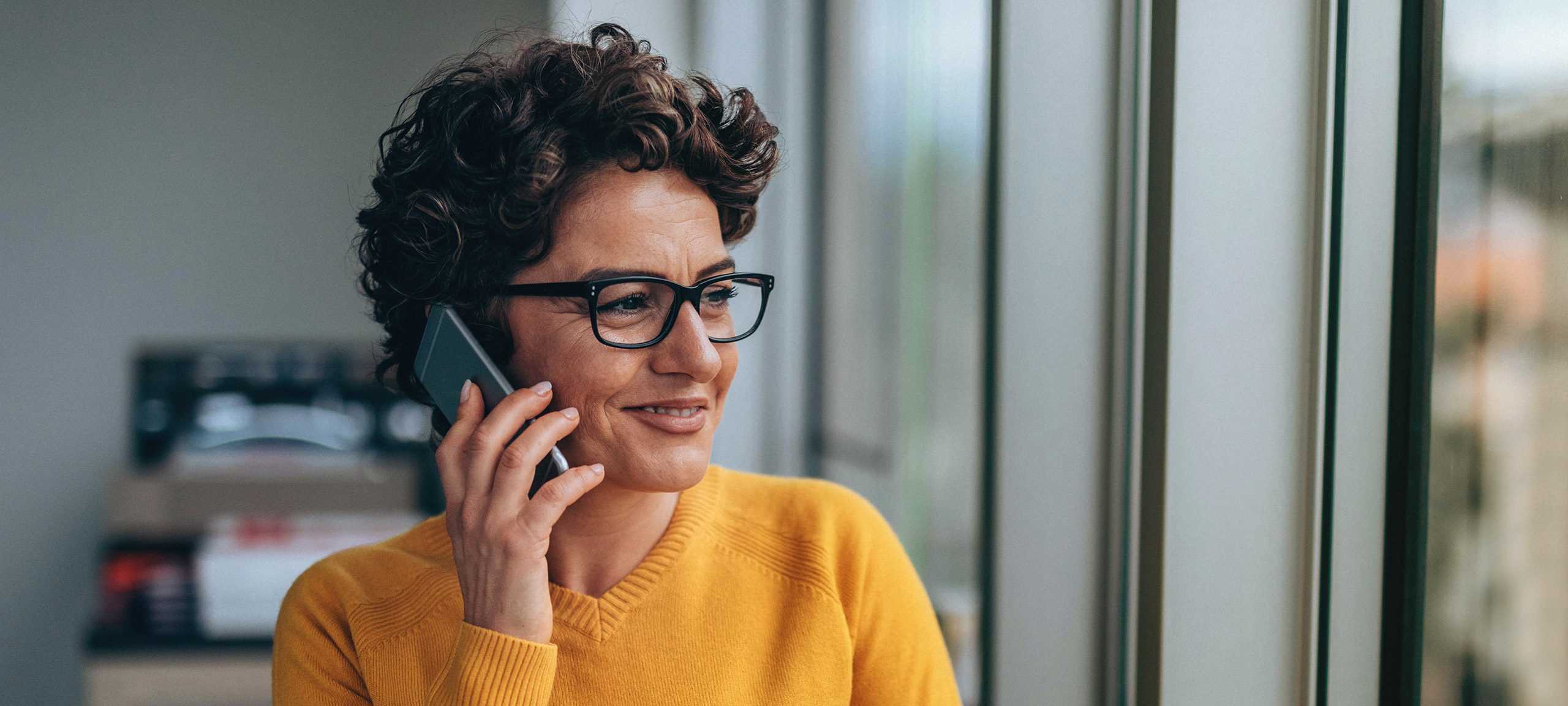 Would you recommend Conferencecall.co.uk?
Our goal is to offer our conference call service as cheap and simple as possible - we don't have big offices, we don't do expensive radio and TV commercials, we just believe in the power of our easy-to-use service.
We hope you are satisfied with our service and would recommend us to your colleagues and clients by e-mail or your social networks - we can be found on Twitter and Facebook. You can also leave a review on our Trustpilot page.